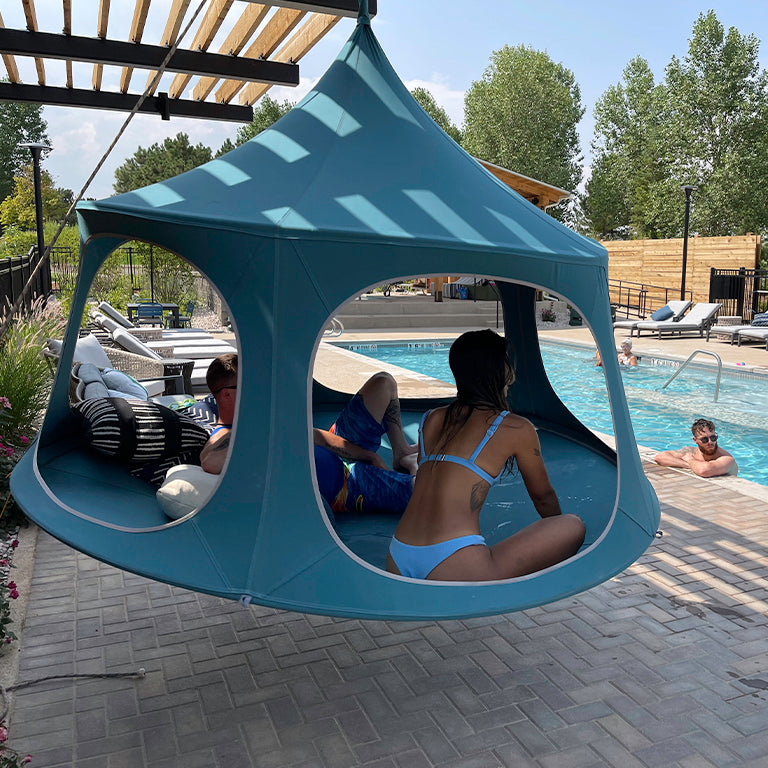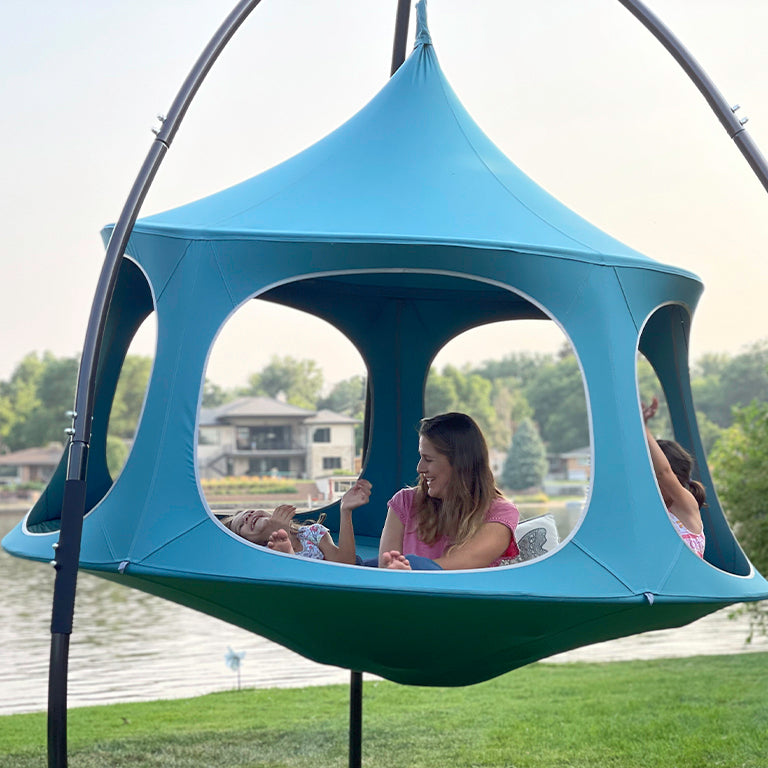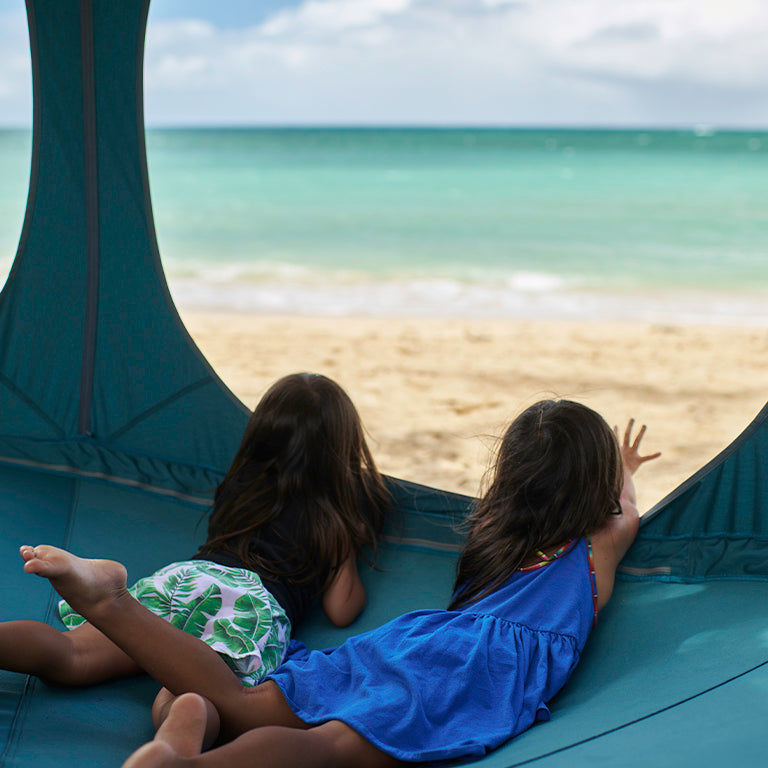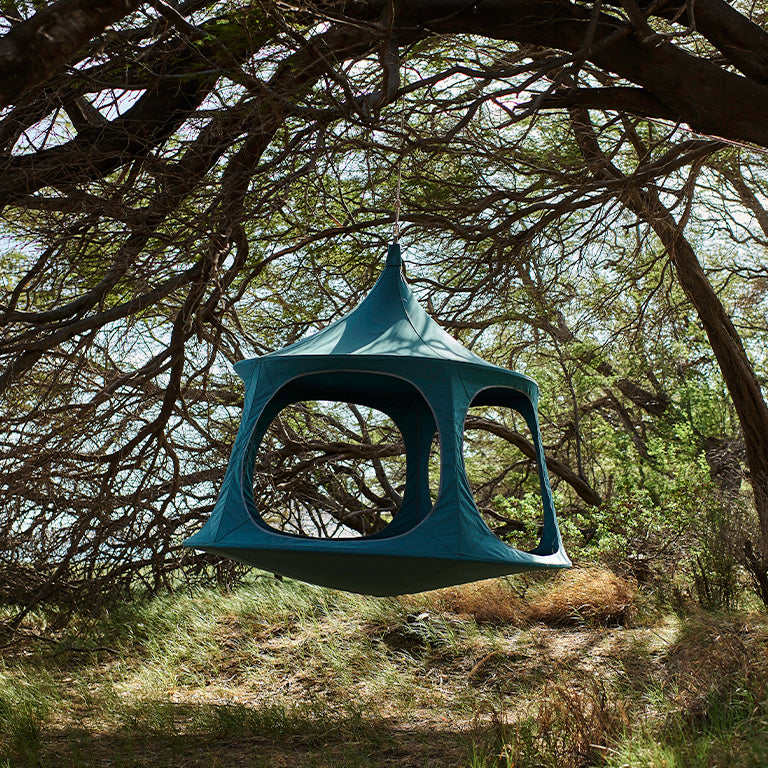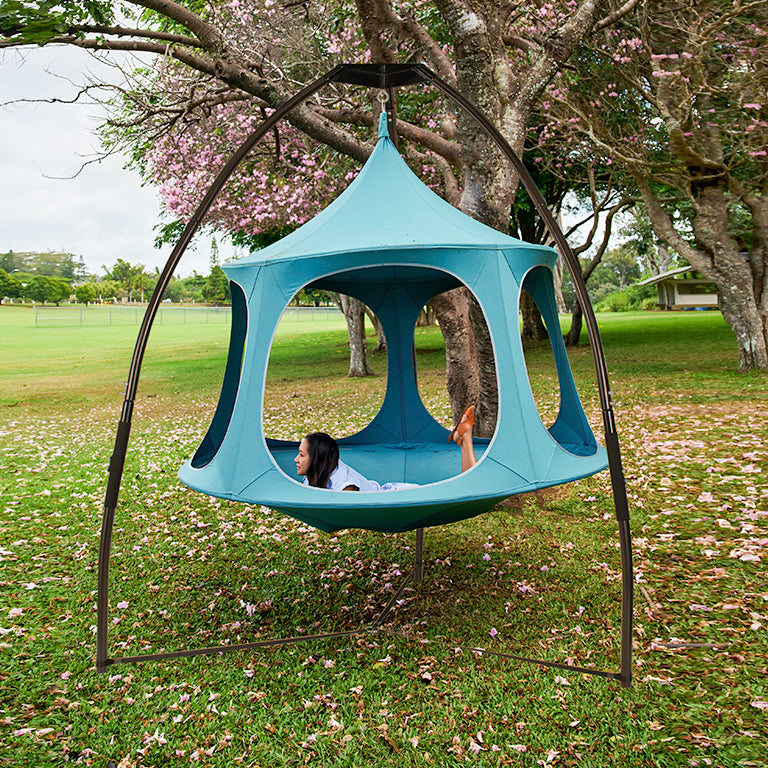 $425.00
TreePod Canopy
Coming Soon: Treepod Canopy!
Coming Soon!
The New Treepod Canopy
Get a firsthand look at the Treepod Canopy's features and design in our Kickstarter product video!
Marrying the luxury of a Treepod Cabana with the portability of a hammock, the Treepod Canopy is a game-changer. It boasts a more spacious design complemented by five expansive windows. Easily assembled, you can hang it from a strong tree branch, a secure anchor point, or even the specially designed Treepod Canopy Stand. Note: The stand is sold separately, making it perfect for spaces devoid of trees.
Color Information: While all available colors are not depicted here, they match the shades used for the TreePod Cabana. You can explore the Cabana product page for a visual representation of the color palette.
TREEPOD CANOPY STAND SOLD SEPARATELY
Ordering Details:
Processing Time

: 1-2 days combined with the estimated shipping time.

Shipping Schedule

: Monday to Friday. Note: We don't ship during weekends.

Delivery

: Please understand delivery dates are only estimations and cannot be assured.
Specifications:
Material: UV-treated canvas complemented by a sturdy steel frame and quicklink
6ft Canopy
Height

:
6 ft (1.8 m)

Width

:
5.25 ft (1.8 m)

Weight

:
22.75 lbs (10.32 kg)

Capacity

:
Up to 500 lbs (226.79 kg)
7.5ft Canopy
Height

:
6 ft (1.8 m)

Width

:
7.5 ft (1.52 m)

Weight

:
18.5 lbs (8.39 kg)

Capacity

:
Up to 500 lbs (226.79 kg)
For an easy and comprehensive setup, check out our step-by-step video tutorial!