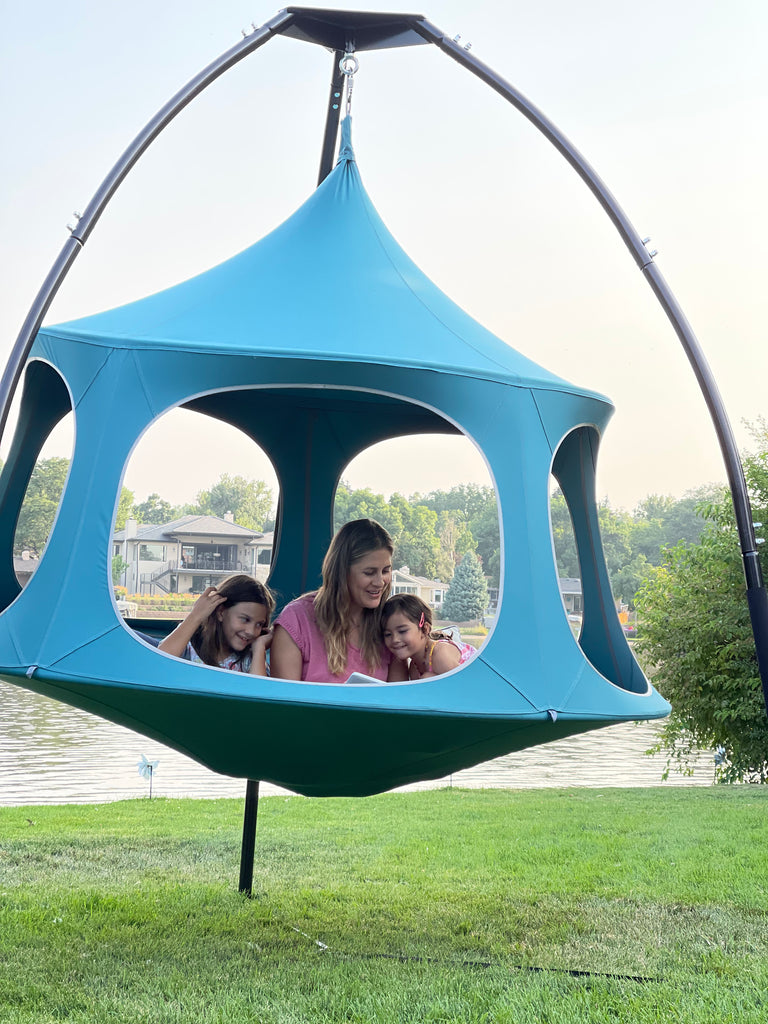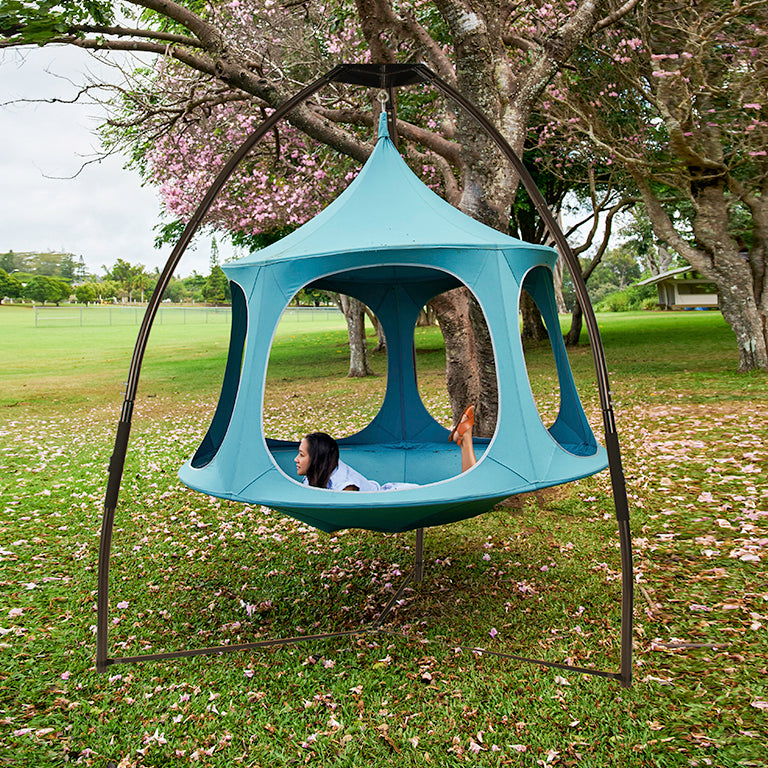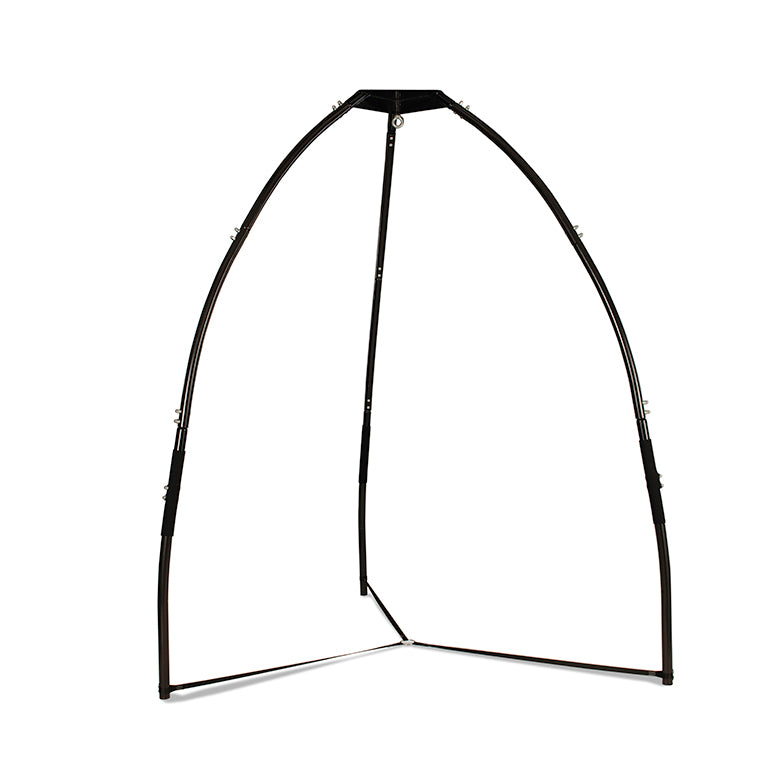 $0.00
TreePod Canopy Stand
Treepod Canopy Stand Description
Elevate Your Treepod Experience!
Introducing the Treepod Canopy Stand: Whether you're looking to hang your Treepod in a yard without trees or want the flexibility of positioning it on your patio or deck, this stand has got you covered. Crafted with durability in mind, its robust steel construction confidently supports up to 500 lbs. (STAND ONLY! TREEPOD NOT INCLUDED!)
Key Features:
Versatility

: Perfect for areas without a suitable tree branch or anchor point.

Adjustable Height

: Choose between 8'5" and 7'8" to best suit your space.

Broad Base

: With an 8'3" diameter, it ensures stability and ample space.

Compatibility

: Designed to fit seamlessly with all Treepod models.
Ordering Details:
Processing Time

: 1-2 days, plus estimated shipping duration.

Shipping Days

: Monday-Friday. Weekend shipping not available.

Special Note

: Delivery dates are best estimates; exact dates can't be guaranteed.

Restrictions

: We don't ship to PO BOXES.

Packaging

: Ships conveniently in 2 boxes for ease of handling.
Specifications:
Height

:
8.5 ft (2.59 m)

Width

:
8.3 ft (2.54 m)

Weight

:
65 lbs (29.48 kg)

Material

:
Premium Steel

Load Capacity

:
Up to 500 lbs (226.79 kg)
Your Treepod awaits its perfect companion. Elevate your relaxation game with the Treepod Canopy Stand!